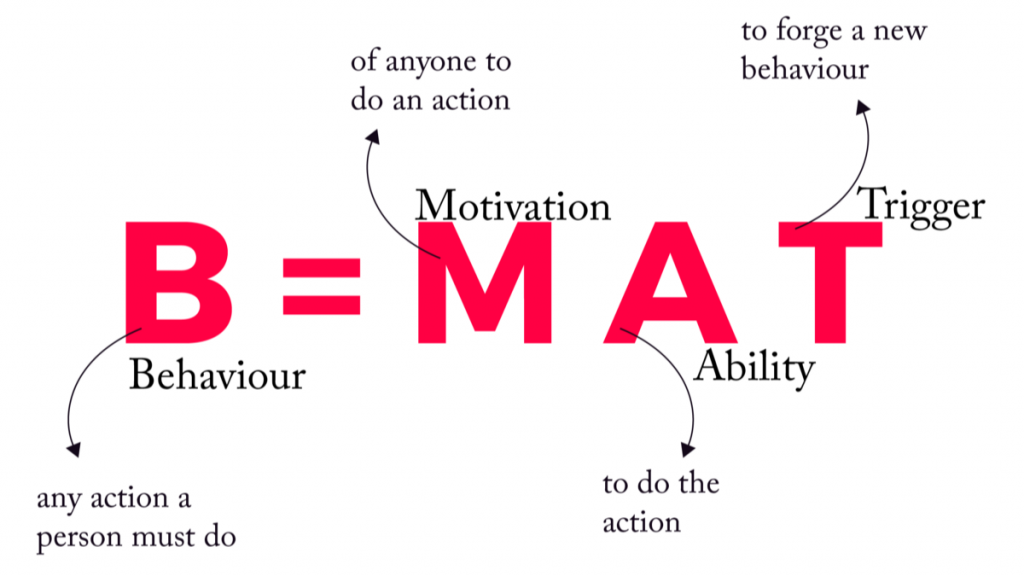 Say what?!  There is science involved in this simple app that I use to log my outdoor activity? 

Yes, it's true.  The HPHP model was developed using the concepts of Behavior Change Psychology (BCP).  One of the BCP gurus, B.J. Fogg, explains that "Behavior (B) happens when Motivation (M) , Ability (A) and Triggers (T) come together at the same moment.

Behavior change psychology may sound a little "out there," but it is simple and effective.  Behavior Change involves setting a goal, taking small steps to achieve that goal, keeping that goal even if you fail sometimes, and rewarding yourself. 

With each outdoor activity that you record with our app you earn points. As your points rack up, you can redeem them for physical rewards.  Slowly, and possibly without even realizing, you will start to see that "behavior change" in your life!  Small steps can lead to BIG CHANGE!  Some of our HPHP users have reported losing weight, battling depression, and reducing medication needed.
 
Our hope is that eventually the appeal for an external reward falls away, and that our users create lifelong habits and receive those irreplaceable internal rewards.

Be Well!